Insect Repelling
Insects have been with us a lot longer than chemical insect-repellents have and each traditional culture has found by trial, error and sheer necessity those herbs that reliably repel those unwanted intruders. What follows are just a few of the potential allies in this regard but they are ones that should be widely available and easy to use.


Our Pages

ABOUT
- Herbal Medicine
- The Clinic
- Richard Whelan

HERBS
- Alphabetically

CONDITIONS TREATED
- By Group
- Alphabetical

CLINIC INFORMATION
- Clinic Hours
- Clinic Location
CONSTITUTIONAL MEDICINE
- Ancient wisdom in the modern world

Citronella

Citronella has been highly regarded as an insect-repellent wherever it grew in the world and in fact is still the active part of many commercial products for this purpose. A considerably cheaper way to use Citronella is to simply purchase it as an essential oil and just put a few drops as needed on your exposed areas. For some people it will be perfectly ok to put a few drops directly on their exposed skin well away from the eyes and mouth but if you have a sensitive skin or nose or you will be using it for a child I recommend you dilute the Citronella with another natural oil (Jojoba is ideal but any kind of carrier oil will work) so as to soften its effects. How much you dilute it is a matter of personal choice and comfort but a general rule of thumb is 20 drops to 10mls of oil should still be quite strong without any risk of sensitivity.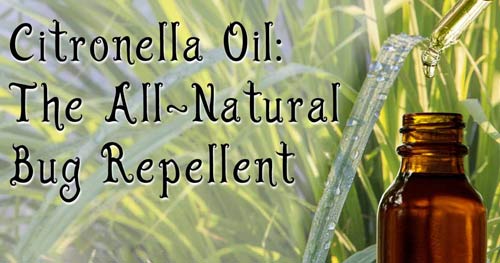 TOP | CONDITIONS TREATED A-Z or BY GROUP

Oils of Lavender, Thyme and Cloves

Each of these oils are well regarded as insect repellents, they may not be as strong as citronella but they may smell more agreeable to some, though in the case of Cloves I think most people from a certain generation will immediately think of being at the dentists as soon as they come near it (not everyone's happiest place). Lavender oil is the one essential oil that you really don't need to worry about putting on straight for anyone but the other oils should be diluted in the same way as recommended for the Citronella.

Garlic

Garlic is extraordinarily good at repelling bacteria and fungi and it is a generally well accepted folklore that eating plenty of garlic will make you and your blood less desirable to insects. Note that it will make you and your blood less desirable to other people as well, unless they eat plenty of garlic too in which case it won't be a problem...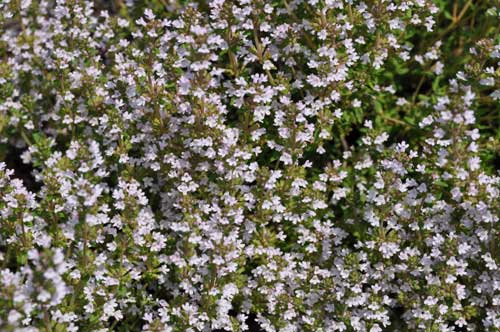 Thymus vulgaris (Thyme)
Please understand that I cannot personally advise you without seeing you in my clinic.
This living 'book' is my labour of love so, wherever you are, I wish you peace & good health!