Our Pages

ABOUT
- Herbal Medicine
- The Clinic
- Richard Whelan

HERBS
- Alphabetically

CONDITIONS TREATED
- By Group
- Alphabetical

CLINIC INFORMATION
- Clinic Hours
- Clinic Location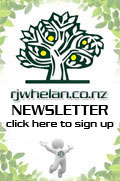 This months ~
FEATURED ARTICLES
.
FEATURED HERBS
.

What is it?
Shepherd's Purse is thought to have originated from Southern Europe and now grows all over the world. It is a small plant with a circlet of leaves close to the ground above its long tapering root. The leaves send up a slender stem that can grow up to half a meter high which then produce the characteristically shaped fruits which give the plant its name.

TOP | HERBS A-Z LIST

How has it been used?
Shepherd's Purse was widely used as a first aid treatment pre the industrial age. It grows close to wherever people live so it would have been near to hand when needed.
Shepherd's Purse leaves, scrunched up into a wad, can be used to quickly help staunch bleeding. On unbroken skin but where there is a bad bruise or internal trauma Shepherd's Purse was made into a poultice by mashing the leaves, mixing with some hot water, and then being applied over the affected area with a wrapping to keep it on for a few hours.

Internally Shepherd's Purse has been highly regarded as a medicine to prevent the excess loss of fluids. This certainly applied to blood but it also applied to an excess loss of moisture through problems such as diarrhoea, blood in the urine, frequent and excessive nose bleeds or from prolonged and debilitating fevers.
In modern times Shepherd's Purse is mostly used for women who are experiencing excessively heavy menstruation caused by problems such as fibroids or endometriosis.

TOP | HERBS A-Z LIST

Personal experiences
Shepherd's Purse is a great herb to get to know first-hand to understand how it works. Take some Shepherd's purse with a quiet, receptive and attentive mind and you can feel how extraordinarily 'binding' an action it holds. This is immediately obvious in the mouth when you taste it, but if you can get past that slight unpleasantness you can feel how the same action, or energy, of Shepherd's Purse moves throughout the body, almost as if it is searching out for where there is a weakness in the system.
Shepherd's purse is a fast-acting, potent herb that is best to use for short periods when it is needed.  

Most of my clinical experience using Shepherd's purse has been in the treatment of excess menstrual bleeding.

It is unwise to start using Shepherd's purse at the very beginning of the period, even if it is a heavy, wait for at least one day before starting the treatment.

Shepherd's purse is markedly dryng and somewhat cooling, it is especially of service to people of a hot or damp nature..
Shepherd's Purse for excess bleeding
The method to get Shepherd's purse to work for this is to take it in small and frequent doses, until the bleeding has slowed down or stopped.
Mainly depending on the strength of the tincture 20 drops or 1 ml of Shepherd's purse each time is usually enough but this can be doubled to 40 drops or 2 mls if necessary.
As soon as the treatment is obviously working you can stop it but if necessary you can take up to 6 doses within 6 hours.
Take the first dose, wait 1 hour and take another dose, wait another hour and take a third dose, and so on up to a maximum of 6 doses in 6 hours.
If it hasn't worked by the time you have had 6 doses then either it's not going to or you need to try it at the double dose i.e 2mls instead of 1
Many women feel this treatment working almost straight away but because it is not exactly a pleasant process it is tempting to stop the treatment too soon. Listen to your body to know what to do and how long to keep it up for. Each extra time you take the Shepherd's purse dose you increase the effect from the last time you took it.

TOP | HERBS A-Z LIST

Excerpt from Felter & Lloyd's Kings Dispensatory from 1898
Shepherd's purse possesses stimulating, astringent, and diuretic properties. In urinary derangements of renal or cystic origin, and in hematuria, an infusion, and especially a tincture of the herb, will be found very efficient.

It is a remedy for chronic menorrhagia, with too frequent and too long continued or constant, but almost colorless, flow. Associated with this condition is a frequent urging to urinate, and a deposit of phosphates.

Atonic dyspepsia and chronic diarrhoea have been successfully treated with it. In bleeding piles, diarrhoea, and dysentery, it has been found beneficial.

The fresh herb, bruised and applied locally, has been effectual in ecchymosis, the result of blows, bruises, etc., and has been of service in rheumatic pains.

TOP | HERBS A-Z LIST