Hours
The clinic is open to the public every week from Monday to Thursday, from 9:00am to 5:30pm.
Phone (03) 356-1118
The best way to make an appointment or to ask any questions is to phone the clinic.

Danielle, Lisa, Berin or Cesar will answer the phone and will be your first point of contact when you call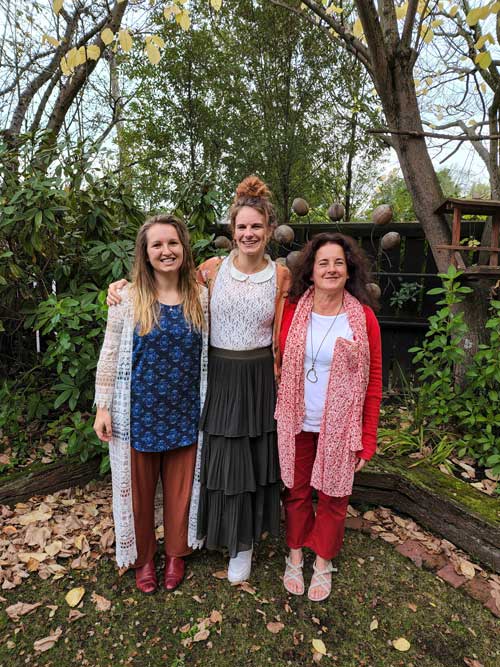 Email herbalistassistant@rjwhelan.co.nz

You are also welcome to make contact with the clinic via the above email.
We endeavour to respond to emails the same day.
Getting There
The clinic address is 100 Holly Rd, St Albans, Christchurch.

Travelling south along Papanui Rd, towards the city, you can turn left directly on to Holly Rd. Make your way up to number 100 where you will see a yellow sign saying, 'Herbal Health Clinic'

If you are travelling out from the city and so would be heading north up Papanui Rd, you are not supposed to take a right-hand turn onto Holly Rd. An alternative route is to get on to Bealey Ave where, if you are travelling East, towards the sea, you can take a left-hand turn on to Springfield Rd.
Alternatively, if you are travelling West on Bealey Ave, towards the Alps, you can take a right-hand turn on to Durham St North, which then itself shortly turns into Springfield Rd.
In either case, once you are on Springfield Rd you just carry on for a short couple of blocks, then make a left-hand turn into Holly Rd. Take the first park you see, as the clinic is just a few doors up from the corner of Springfield Rd & Holly Rd.
Parking
Holly Rd is rather narrow when you come up to it off Papanui Rd, so you may have to give way to an oncoming car, but it widens near to where the clinic is and it is usually easy to find on-street parking nearby.
That said, please still give yourself time to get a park and, if you are coming for the first time, plan to arrive about 5 minutes before your appointment so you can fill out a simple form. Our appointments usually run on time but we have a comfortable waiting room if there is a short wait.

TOP